Chiropractor Sacramento, CA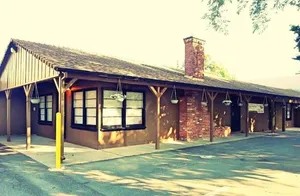 Bean Chiropractic of Sacramento
1754 36th Street
Sacramento, CA 95816
916-475-1263

| | | |
| --- | --- | --- |
| Monday: | 9:00 AM - 1:00 PM | 3:30 PM - 5:30 PM |
| Tuesday: | 09:00 AM - 01:00 PM | 3:30 PM - 5:00 PM |
| Wednesday: | 09:00 AM - 01:00 PM | Closed |
| Thursday: | 09:00 AM - 01:00 PM | 03:30 PM - 05:00 PM |
| Friday: | Closed | Closed |
Click here for door to door driving directions
Appointments
We know you have many choices when choosing a Chiropractor in Sacramento, CA. If, for any reason, you cannot keep a scheduled appointment or will be delayed, please call as soon as possible. Charges may be incurred for appointments cancelled less than 24 hours before scheduled appointment time.
Payment Policies
We accept checks, cash or credit cards. We also offer a flexible payment plan. Please see our Financial Coordinator for details.
Insurance and Billing
We accept many major insurance carriers including the following:
Blue Cross/Blue Shield
Aetna
American Specialty Health
Cigna
United Health Care
Kaiser
many more
Please contact our office to verify acceptance of your plan. Qualifications for insurance coverage may differ due to the uniqueness of each procedure.
Facilities and Equipment

Chiropractic
Chiropractic is a complete system of healthcare focused on restoring, preserving, and optimizing health by natural hands-on care. Chiropractic engages your own healing abilities to stabilize joints and return function to your back, neck, wrists, knees, ankles, arms and legs. It keeps your nervous system, which controls your whole body including organs, from being over or under stimulated. In effect it keeps your body from wearing prematurely and keeps you functioning at an optimal level and feeling great.
Physiotherapy
Physiotherapy consists of soothing modalities designed to decrease muscle spasms and/or soreness. Examples include electric stimulation or hydro-table, which do very specific things to help heal areas of discomfort.
Massage
A healing touch that applies pressure on the muscles of the body. Benefits include; improved blood and lymph circulation, decreased muscle spasms and pain, increased range of motion in the joints and much more.
Exercise Rehabilitation
Exercise rehabilitation includes exercises for specific parts of the body such as the legs, arms, hands, back, neck, shoulders, elbows, knees, etc. The goal is to strengthen, regain range of motion, relearn movement and/or rehabilitate the musculoskeletal system to improve function.
Orthotics
The use of custom fitted orthotics or heel lifts to be worn in shoes to correct structural problems with the hips, knees, ankles and feet.
X-Rays
Performed off site if needed